I'm still here in shock, so I'm blogging....can't get to sleep yet.
Today was such a normal happy day for my beloved dog, Smokey. She loved kids, and loved to greet the trick or treaters, which we enjoyed doing this afternoon and early evening. We returned in, and she took a short nap. I started to pack for going to The Cove in Asheville, NC. After a short bit, around 7:30 to 7:45, I went down to get a bite to eat and to get her dinner. She didn't wake up. She had passed on to the Rainbow Bridge.
Rest well, my sweet Princess. Mommy will always love you.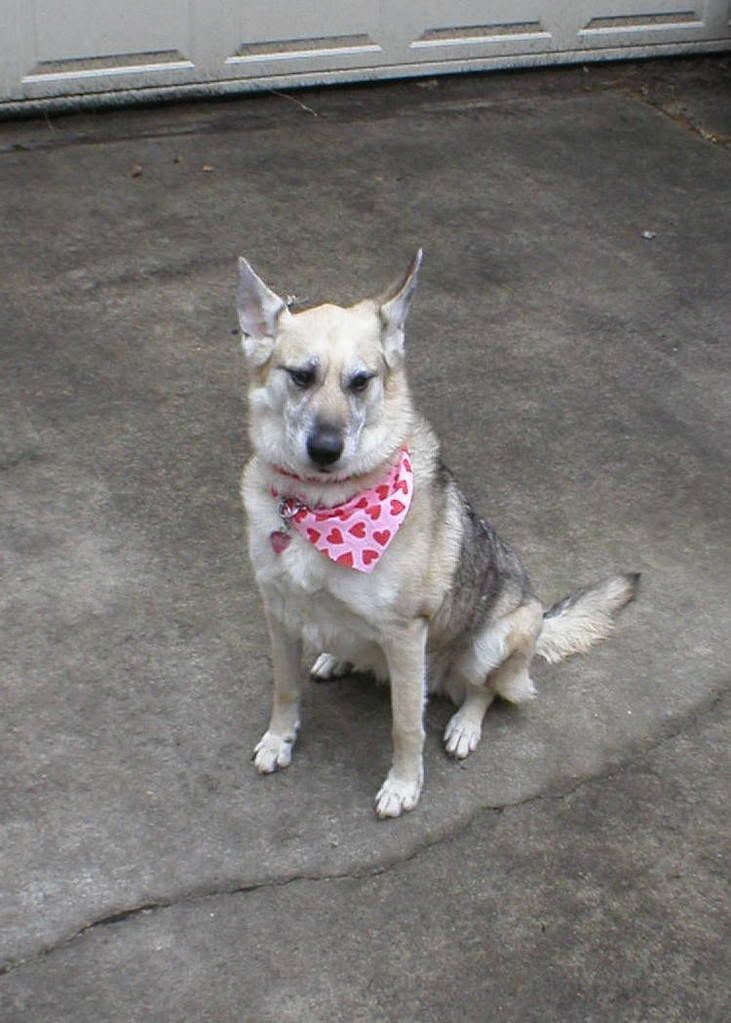 Smokey
6 January 1996 ~ 31 October 2007